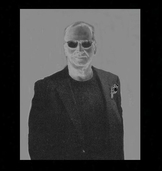 "Success is building the person
you're happy to die as."

Winifred Beatrice Kazlowski is a mystery. As she turns forty, her pursuit of higher education leads her to discover who she really is and who she really wants to be. In an ending with an O'Henry style twist, Winifred finds her answer.


ALL PHYSICAL BOOKS can be ordered via email

Inscriptions at no additional charge.





MISS MATCH is available in Nook and print formats.


To place a print order directly, send an email or click the link to the left of this page.

This title is temporarily unavailable. Send us an email and we'll notify you when things have been corrected.